I always have several students who struggle with the concept of rounding numbers. For some of them it helps to have something to manipulate while trying to round to nearest ten or hundred. I put together this to use for them a couple years ago. Today's throwback Thursday revisits it.
To read my original post about using this in the classroom, click
here
. To download the freebie, click the picture.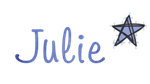 1