I wanted something seasonal to go into my math stations so took some word problems I had written previously, combined them with cute clip art from
Creative Clips
, and made 12 problem cards for my students. These are basic problems, since we are in our first unit of multiplication and division.
Because my kiddos love to use their devices, I made a QR code with all the answers for self-checking! If they don't have their own device we have some in our classroom they can borrow. It's wonderful that adding a code gets them more interested in doing the work!
If you would like a copy of the Halloween problems, just click the picture below.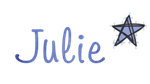 0