I made great progress this month toward my 200 book goal. As of today I have read 50 books since January 1st. Basically, I've stopped watching much TV -- it's amazing how much more time that leaves for reading a good book! Here are some of the books I finished:
Yes, it is as strange as it looks, and I absolutely enjoyed it!
One of my boys is obsessed with Roald Dahl books, so I've been reading some of them to keep up with his conversation!
I had not read historical fiction for awhile, but I became interested in this book by Laurie Halse Anderson when my 5th grade granddaughter told me about what her reading group was working on. She doesn't love reading, so when she said how much she was liking it I wanted to check it out. It is excellent, and now I plan to read more books by this author.
In another attempt to stretch my genre reading, I wanted a graphic novel. The only one I can remember ever reading is Maus (and sequel) so I decided to check this one out since it is another award winner. I'm going to have to find some more graphic novels, 'cause this was a fun read. Any suggestions?
This is a book written in the 1940s about a girl ridiculed by her classmates for wearing the same dress to school every day. I recently read this one aloud to my class, and it was a great opportunity for us to talk about bullying and the consequences to everyone involved. Have some tissues handy if you read this one!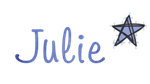 0