I started this year by setting a reading goal on
Goodreads
to read 100 books in 2015. I'm pleased to say I am ahead of schedule, having finished 12 books this month. If you use Goodreads, I'd love to follow you! Leave me a comment so I can find you; I'm listed as Julie Sawyer.
So, in no particular order here a few of the books I've been reading lately!
This is actually my second time reading The One and Only Ivan; this time I am reading it aloud to my class. I'm loving Ivan's story as much, maybe more, as the first time I read it. That's because my students are enthralled with it. I have a student who came to me in August speaking absolutely no English; now he is telling me and classmates how much he loves Ivan! He is so disappointed on days when we don't have time to continue the story.
Oh my goodness! I loved this book about a young lady who wants to become a pirate. This story has a strong female lead who has to overcome gender prejudice to follow her dream. I raved about it to my students and now some of them have checked it out of the media center. And, I'm going to cheat a little with this book:
The second book in the series is sitting on my shelf, just waiting for me to finish one of the other books I have going! I can hardly wait to get into this one. As soon as I finish:
Eleanor and Park by Rainbow Rowell, a YA novel that I am loving. I'm almost done, so I expect to get back to the world of pirates this weekend.
I recently ordered the first five books of this series with some scholastic points, and have started the first book. I'm reading this at school during those independent reading times that come up during the day (not as often as I'd like!). I'm about 4 chapters in and enjoying it so far. My kiddos have picked up all the other volumes (they went on the shelf Wednesday) to check out. Don't you love the opportunity to to influence readers?!
I could go on and on, but will save the others for next time. Happy reading!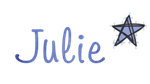 0