This book may already be on your radar for when you teach telling time, since both the hour and the day of the week is referenced throughout the story. Did you know it can be used for multiples of 10 also?
I've been a collector of Eric Carle's books for years, ever since I was a preschool teacher. As many times as I have read "The Grouchy Ladybug" I never noticed that the ladybugs have 10 spots! We read the book in our math meeting one day, and then came up with word problems about ladybugs to solve. We had already read another book when I introduced multiples of ten - I
blogged about it here
- so this book was a great follow-up.
I have been having students write their own word problems in their interactive math notebooks and using books as a hook has really helped them come up with good problems. Have you tried this?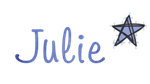 0
I'm back for a second edition of Fiction Friday, where I recommend a couple books that are good classroom reads. Today is an all day literacy event at my school, so I am blessed to be able to spend all day reading with my students. FUN!
A few weeks ago my school had the privilege of having an author visit our 3rd through 5th grades. Chris Grabenstein is the author of "Escape From Mr. Lemoncello's Library," which was selected this year as one of our Sunshine State Young Reader Awards books.You can find out more about Chris at
his website here
. To get him to our school, our media specialist only had to purchase a certain number of book copies at $5 each and resell them to students and staff. No problem -- the demand was so high she had to order more!
This event set of a flurry of reading for my students. Somehow when you meet the author your interest in his book goes way up! I had not read the book myself until I got my signed copy, and then I flew through it quickly. It is a fun story for adults too, who will recognize more of the book references than students will.
OK, confession time. Until recently I had only seen the movie of this story (actually both of them). My teaching partner loves this book and kept talking about using it with our students. I decided I had better order it and read it -- I did that first before I confessed to her my deep dark secret! And when I read it, of course I loved it.
Today we celebrate Literacy Week with bell - to - bell reading. We decided to include some themed activities to go with her reading of this book with our students, so I will be teaching them to make "traveling s'mores" and we will be dipping some pretzels and nilla wafers into melted chocolate. Hopefully we survive the sugar rush!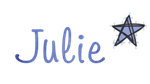 1
Do you know the story of Snowflake Bentley? A farmer from Jericho, Vermont, he became the expert on snowflakes. I grew up knowing about him, because I grew up in the Jericho area myself. When I first saw this book a few years ago I knew I had to get it.
This week I was able to use this book in our math class as we explored patterns in multiplying with a factor of 6. Because of the work of Wilson Bentley, we know that most snowflakes have 6 branches. So, we wrote story problems about snowflakes!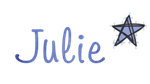 0
During the past few summers I have enjoyed being part of a linky called Fiction Friday. Not only do I love to get new book recommendations from other teachers I also enjoy sharing my own finds. I decided it's time I did some fiction Friday posts here on my own blog, and I am hoping some of you will share what you have been reading in your classroom. I'm not going to write summaries of the stories, just bring to your attention some books we are enjoying this year.
I read this classic to both of my classes as part of preparing to teach my "Chocolate Economics" unit in social studies. If you use this one it helps to familiarize students with the story of King Midas - mine had never heard that tale.
This is my current read - aloud book, chosen because I loved it when I read it this fall. Each chapter tells the story of one of the characters, and my home-room students are enjoying putting the pieces together to find out who each person is and how they are connected to others in the story.
Please share what you are reading and loving!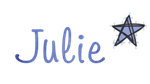 0
Clipart from Graphics From The Pond
I am a big fan of materials from AIMS for both math and science. If you are not familiar with their many resources, check out their website
here
. I follow the AIMS blog, and about a year ago there was a post which included a free activity for download. The post about relating multiplication and division can be found by clicking
here
. I highly recommend it!
Candy corn time is the perfect time for this activity. In third grade, it is also the time when students are working with multiplication and division. I started using this activity last year and found it a great way to practice "equipartitioning" or dividing into fair shares. This year I left it for my sub to use when I was out for a whole day. Both the sub and the students told me what a great activity it was. I used it myself last week for another group of third graders who I work with four days a week.
Click on "Grin and Share It" for a direct link to the free activity.
To make it simple for a substitute teacher, I made a set of task cards with the problems from the activity. If you would like to have a copy of my cards, click on the graphic below.
Do you use AIMS activities in your classroom?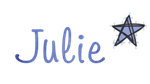 1
In "A Three Hat Day," Mr. Pottle collects all kinds of hats. Sometimes he wears more than one at a time; if he is sad he will sometimes wear two hats. On this day he is feeling very sad, so he wears three: a bathing hat, a fireman's helmet, and a sailor hat. Mr Pottle is lonely, and he dreams of meeting his wife -- who will be wearing a perfect hat!
My students loved this very sweet story. After reading it, we did word problems about how many hats would be needed in different situations -- for example, if 4 people are feeling very sad how many hats will we need?
As we have been using a variety of books as a springboard to talking about a particular factor we have made charts to help us explore patterns. I have been impressed at my struggling mathematicians who are starting to identify the patterns that they see in the products. While we could do this without math literature, why would we?! I absolutely love being able to use these stories and my students, who love books, are so engaged!
I'm excited to share with you next time about how we used the book "Snowflake Bentley!"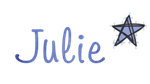 0
Last night my students finished their observation of moon phases, and Monday they will be turning in their journals. This year I had them start on the night of the full moon, knowing that would be an easy one for them to identify. I also have cut the project down to just three weeks rather than a whole month -- it's hard for third graders to go that long!
I introduce moon phases with a short video clip from Discovery Education that shows the phases and gives them the vocabulary, then give each student this little journal.
They watch the sky, filling in the date that they see each of these phases.
This past week we went a little bit farther with the phases, using oreo cookies. The packages of double stuff oreos have been sitting on a shelf since the beginning of the year, and student kept asking when we were going to eat them! They were so excited to come in on Wednesday morning and see plates, knives and packages of cookies on the table. Finding out we weren't eating them was a bit of a letdown, until I told them what we WERE doing with them :) They were quickly on board.
After several years of doing this, I've learned how to make it pretty simple. Each student gets four double stuff cookies -- I used to use regular ones, but it is so much easier to have thicker filling. They carefully twist them apart and we use both parts -- I show them how to carefully take filling off one side and place it on the other so there is no wasted cookie.
They had so much fun, and I heard a lot of comments connecting the activity to what they were seeing in the moon observations. And our classroom smelled wonderfully of cookies all day :)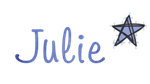 0