One thing I really like about starting two weeks before Labor Day is that I just need to survive the first 10 days and then I can regroup and start planning for the long haul!! Those first days are absolutely jam-packed, so I just worry about a day at a time. This weekend I will try to do some serious planning for the next week, based on what I have begun to learn about my 35 amazing students.
I am really going to try to give a weekly recap about what we did, including the successes and failures, this year. I know that I appreciate getting a peek into the classrooms of the bloggers I follow and often find a great idea I can try out in my room.
I'll start with the end of the week! I've blogged before about how I celebrate birthdays in my classroom;
you can read about it here
. We usually do this on the last Friday of the month, so this week we celebrated three young men.
I picked up the chair covers at the Dollar Tree this summer; they were impressed! I bake the cake in a disposable pan, freeze, then make frosting. All I have to do is take it out the night before and remember to take it to school! It was fun to see how excited the students were that I take time for this.
We wrapped up the Great Banana Experiment, our first lesson on the scientific method. After leaving the bananas for 10 days, we found that the one in the refrigerator stayed the freshest. The others were quite mushy, and the kids thought they should be thrown away. I assured them that mushy bananas are still useful for baking. Both of my classes immediately decided I should take the bananas home, make something, and bring it back on Tuesday for them to try!
They get to taste banana bread on Tuesday.
One of the things I am most enjoying about my class so far is that they are just loving to read!
This is a typical scene. I have been expecting them to read before school and modeling it myself (I'm working on a Kate DiCamillo book). I am also modeling talking about my reading - what I like or don't like about my book. They have embraced it, and are also taking books to the cafeteria with them every day. Love it!
We have an 8 day rotation for our block this year, so by Wednesday we had finally made it to all our classes. This is designed to keep teachers from knowing where to go :) I made this chart, and the kids are already keeping an eye on it and letting me know if I don't move the clip -- thank goodness!
Just a few things from the week; now I need to get work on the upcoming week! For some of you this will be your first week -- I hope it's a great one!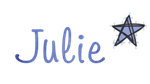 0