I finished up a set of fall placemats for my dining room table. Really love the leaf prints, and now I'm ready when it's time to put away my summery ones! Of course, most of the time the placemats are on the back of a chair and various school projects are spread out on the table :)
I completed a major upgrade of one of my first TpT products! It has been posted in my store, and on Wednesday I will be giving away a copy on my blog. This turned out to be a major project once school was out; I am so glad to have it done.
My other home project was to cut down all the bushes next to my house. It took me about 2 hours with a reciprocating saw, but I got them! Doesn't it look beautiful!?
Phase two will have to wait until we are back from our trip. All the roots have to be dug out and the mess cleaned up. Then the fun starts -- making it pretty!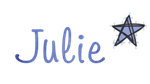 If you have a Donors Choose project, join this linky! Click the pic to read all about it.
5