Here I am today, jetting my way from Orlando to Seattle -- it's gonna be a long day! It has been pretty hot lately, so I'm kind of looking forward to the cooler temps. Sunday morning we board the ms Amsterdam for our Alaskan cruise. I've been loading up the ebooks to prepare, so hopefully I'll have something to share next Friday too!



I finished some good ones this week! First up was Flora and Ulysses by Kate DiCamillo. After reading
Amanda's review of it here
, I decided to get it from the library. I thoroughly enjoyed it! After reading some reviews on Goodreads I can see it's either loved or hated! I'm in the first group. I won't recap (again, see Amanda's review) but I will recommend it to anyone who likes quirky!
WOW! This was on my someday (mental) list for a long time. Once I got into it, I couldn't put it down! Now I want to read the other books about Brian.
In this story, Brian is on his way to spend the summer with his father in Canada when the pilot of the small plane has a heart attack and dies in the cockpit. Brian manages to get the plane down in a lake and then get out of it and make it to shore. All he has is the clothes he is wearing and a hatchet that his mother gave him before the trip. The plane had veered way off course from the flight plan and searchers do not come near where it went down.

This is a story of survival. Brian makes many mistakes, but learns from them. As I read the story I was never sure if he would survive. That made it an exciting read. This is an upper elementary / middle school - high school book, so I'll have a copy in my classroom library for those higher level third graders.

I hope to be able to link this post when I get checked into our Seattle hotel, as well as read everyone else's finds. I've got a couple more really good books going right now, so hopefully will have a post ready next week also -- from Alaska!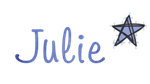 Don't forget about my Donors Choose linky!