TGIF! It means that it's time for Doodle Bugs Teachings' Five for Friday linky party.
ONE
My math intervention group is working with fractions, so we used Ed Emberley's "Picture Pie" as the inspiration for the fraction art.
TWO
My kids checked out different surfaces to see what reflects light the best. Pretty good reflection off the aluminum foil!
THREE
At home I finally got the top put together for a quilt I'm making for my granddaughter. Feels great to finally make progress on what was my 2012 "learn to quilt" project!
FOUR
I've been implementing the Scoreboard from Whole Brain Teaching the past couple weeks. It's beginning to pay off with my homeroom class, which is filled with challenging kiddos. (You can read about the Scoreboard
here
.)
FIVE
Each day we play for a prize with the Scoreboard. My class finally won! Friday afternoon they get a cookie party. They will get to decorate their own cookie with tubes of icing (and eat them, of course)! The funny thing is that my well-behaved class didn't win this one, so it's even sweeter for the other class :)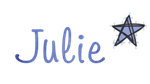 0