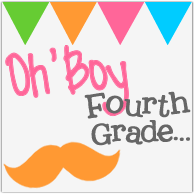 Happy New Year everyone! It's time for Currently -- and apparently some people are relaxing on New Year's Day, because I am not going to be #100 this month :)
Listening: Starting my day with a praise and worship playlist; I love the song Blessings!
Loving: What would we do without this break at Christmas? I'm always worn out by December and this gets me ready for January. I had a second cataract surgery on Christmas Eve, so have been recovering from that and dealing with not having great eyesight during the process. I've been thankful for the time before going back to the classroom.
Thinking: When we lived in Pennsylvania, my husband and I would be invited for pork & sauerkraut on New Year's Day. To avoid (yeah, I really don't like it!) we began a tradition of going for Chinese that day, which has continued all these years later. We have friends who love the tradition, too, so we'll be meeting at our local Chinese Buffet today. And tomorrow, off to Sea World (Orlando). Teachers get free annual passes, and I got my grandson a pass for Christmas.
Wanting: I have lots of blog posts with titles only. I'm trying to get a bunch of them finished and scheduled along with completing some projects.
Needing: Much as I love Christmas decorations, I really MUST have them down by today. I think we only have the tree left to put away.
Memory / Tradition: For the first time ever, I did not decorate the Christmas tree, or supervise kids decorating it. Since I was recuperating from the first surgery I just opened the box or ornaments and told the kids to have at it! It was beautiful; this may be the way we do it for awhile!