Happy New Year everyone! I hope 2015 will be your best year yet.
I have thought about writing blog posts all vacation, and thank goodness for Farley's Currently -- it's getting me moving :)
Listening: I have been enjoying Pandora this month!
Loving: I read a wonderful book called "Simplify" by Bill Hybels recently, and I decided to clean up and purge. I have made many trips with boxes full of items to donate. This afternoon I got the last closet done!
Thinking: I sketched out next week's lesson plans before we got out of school, but now I need to refine and also start planning for my formal eval.
Wanting: I'd love to get my current quilt finished, but I'm not going to have enough time :(
Needing: I don't like shopping at the mall -- I've avoided it for 2 - 3 years -- but one of my students gave me a gift card to Macy's for Christmas. I want to be able to tell him how I used it when we go back Monday.
Yes - I will continue to get healthier. I have not been eating as healthy this fall, but plan to get back on the wagon right away.
Maybe - I have looked into some possible other positions, including stepping out of the classroom for awhile. We'll see!
Wishing - I wish I would get my blogging act together!
How about you? Link up and share!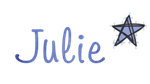 3