Today I want to back up just a few pages, back to the first unit where I left some open pages. There is one thing that my students always need -- a place to store their AIMS books. We are fortunate at my school to have access to lots of AIMS activities both because our district pushes that and because we had some workshops a couple years ago that gave each teacher these books on our grade level:
They are filled with hands - on activities and printables. One of my favorite things is that they have many books to print and assemble. I use several through the year, and I like my students to keep them in their notebooks. I've tried many different things for this, some more successful than others :)
1. Fold a piece of construction paper to make triangles.
2. Cut off the extra rectangle.
3. Cut in half to make two triangles.
4. Lay one triangle on a notebook page (this is page 13 of my notebook). Cut off the point so it fits on the page. Glue the outside ages with a glue stick.
5. Use a few pieces of tape to make sure the edges hold (the glue will not hold up through the year).
And now students have a pocket for the books. For some of my units we make several books, so I'll be experimenting with how many books each pocket will hold and adding an additional pocket as needed. Of course, pockets can be decorated and fancier paper can be used to dress things up (good use for extra scrapbooking paper).
: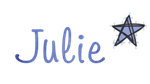 4