Hopefully everyone knows that by Monday Google Reader will be no more! Those of us who follow many blogs have had to find alternatives. For myself, I've tried out three. Each one has an app, so I usually go through new posts on my iPad.
I'm going to miss Google next; I really prefer to see the actual blog, so just clicking through with my little "next" button was my favorite way to read.
I'm also going to miss my Google Friend Connect! See that 338? I'm hoping they will all continue to follow me; right now I've got both Bloglovin' and Feedly buttons on my blog.
I'm liking bloglovin', because I get a notice when someone follows my blog, AND I can see how many followers I have. I'm up to 204 followers, which is encouraging, but not my 338.
Back to how I'm going to read blogs. Here's the three I'm using:
I'm liking Feedly the best so far; it imported my blogs with the folders I used to organize them so I can pick and choose. Flipboard is interesting, because you can put so many different things into it, not just blog feeds.
The good thing is that we have choices; I can follow new blogs with bloglovin' and encourage people to follow me that way and I can choose a different way to read blogs.
What have you decided? Have you tried any other readers?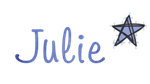 5