Happy day after Thanksgiving everyone! I'm still away from home after spending Thanksgiving Day with the in-laws in north Florida. Having a great time, but heading back home after lunch today. Then on with the big rush to finish up some school things!
The Friday before Thanksgiving break we had an "in school" field trip. Mr. John brings in a big tank of liquid nitrogen and teaches kids about the science (solids, liquids, gases) before using it to make ice cream for all. Always a huge hit with our students, and a great activity for our 3rd grade Properties of Matter unit.
Golden spoons! These are awarded for great behavior in the school cafeteria. My students SELDOM get one, and they earned two right before Thanksgiving break (this whole week for us). Woo - ha!
I pinned this a few weeks ago, and on Wednesday I made the recipe. Since we go away for Thanksgiving I usually will cook a turkey breast ahead of time so we have some leftovers when we get back (my favorite part of Thanksgiving!). This was amazing! After several hours in the crockpot the meat just fell off the bones. You can click the picture to go to the recipe -- I'm definitely making it for Christmas, when family comes to my house.
This is waiting for me when I get home Friday afternoon. I always enjoy unpacking these boxes and decorating my home. So many of my decorations have sentimental value, including almost everything that goes on my tree.
I am thankful for my family and friends. I am thankful for my job -- it can be frustrating, but I would not want to be doing anything else. I am thankful for my colleagues, who inspire me to be better. I am thankful for the blogging world -- for all I learn, for those who follow my blog, for the bloggers I follow. Most of all I am thankful for my Lord, who gives me strength each day.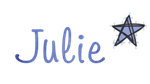 2