Amazingly, it's already the Friday before we go back to school! I know from my blogstalking that many of you are already back; we had a full two weeks off so Monday is the big day. I've been trying to get all my ducks in a row; lesson plans for all of January are done, sub plan for next Thursday is done, and some brand new math station activities are printed, laminated and prepared. Here is what my dining room table was looking like!
Thank goodness for my personal laminator! Definitely the best school supply item I purchased last summer.
The end result looked like this --- ready to go!
I want to share with you some of what my students will be doing as we try to get back into our routines. All these items were free from bloggers I follow; if you are not familiar with their blogs please check them out - you won't be sorry.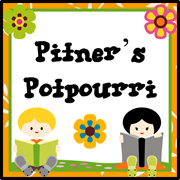 I probably use more items created by Mary at Pitner's Potpourri than any other site -- I LOVE her materials. Next week the kids will be using these activities (click the pictures to go the blog post):
This making change activity will be great practice for "counting up."
One for multiplication, one for division!
My own latest creation to practice matching fractions with their representation.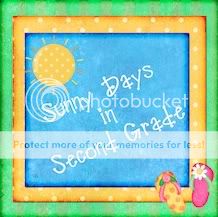 Denise at Sunny Days in Second Grade does the greatest Bump games! My students absolutely love them, and don't even seem to notice that they are practicing the same skills with different themed game boards! For January we will be using this one:
These activities will get us off to a great start next week, then I'll be adding in some other new ones that I am working on plus new discoveries out in blogland. How do you ease back in after a long vacation?