Report cards went home last Friday and hopefully the signed envelopes will come back to school today! To encourage my students to get those back right away I always reward them for returning them on the next school day. This time they will each receive a mini Crunch bar and a homework pass (they love those passes!). I decided to create a new, seasonal, homework pass -- you can click on it to get a copy for yourself.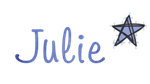 3
We began our geometry unit this past week, and I decided to change things up in a big way! It's so easy to just follow along in the book; everything all laid out for you in a nice sequence and supposedly all your standards being covered. We are in our 3rd year using Go Math! Florida so it's very comfortable.
Last weekend I decided to completely redo my math lesson plans and teach CCSS instead of our FL standards. Of course, it required a careful crosswalk to make sure I would cover everything that my students may encounter on "THE TEST" in April. We have access to the new books (with CCSS) we will have next year by going online, so I used those as a resource to plan the lessons. Geometry begins for us in chapter 9 in our current books, but next year it will be chapter 12, the very last thing we teach. The Common Core standards for geometry reference area; our current state standards don't include area in 3rd grade.
We only had 3 days of school with MLK Day and a work day. I thoroughly enjoyed the math lessons! It was very freeing to NOT have a book; I had to come up with my own resources to use and decide just how to present the concepts. I definitely over-planned, but even though the lesson part of class was longer than usual the students were very engaged. They seemed to really enjoy the different types of activities we did.
Here is a couple things we did - -
I printed sets of these shape cards, the students cut them out, and then I asked them to work with a partner to sort them into two groups. We put them up on the screen and they explained their thinking using the attributes vocabulary we have been learning. This is available on the internet -- click the picture to go to the web site.
Are you familiar with Scholastic's Study Jams? Click the picture to see the lesson on classifying angles that we used -- who needs a textbook? :)
I've also been creating some activities of my own; I'll be sharing those in other posts, as I try them out in the classroom.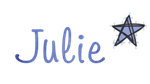 4
Most of my time in the classroom is devoted to teaching math and science to my two classes of third graders. On Wednesday mornings, though, I have a little bit of Social Studies time for my homeroom kiddos. As you might imagine, it's hard to fit in a whole lot!
I knew that if I wanted to make sure that my kids know WHY we don't have school on Monday I'd need to step away from our regular curriculum resource and supplement with some of the fantastic MLK resources I have found. I decided to do this before the holiday; if you are continuing into next week you may want to consider some of these ideas. Here is what we did!
For years my favorite book has been "Martin's Big Words." I used it when I taught kindergarten, second, and now in third grade. No matter how many times I read it, I always get choked up. A few years ago I discovered that it is available on DVD. Now I use that (although I still choke up!). As a bonus, there are several other stories on the DVD from the African-American tradition, which I use during Black History month.
A new find this year was this extremely catchy song; the kids just loved it!
Back in the day when I taught Kinders, we did a LOT of
TLC art projects
. I have to confess, I've never done them with my 3rd graders! This year I decided to do the MLK portrait; it was a huge success and they have asked if we can do more of these projects.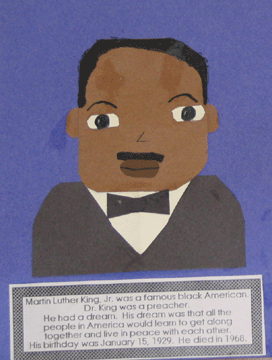 Sally at Elementary Matters has a wonderful activity titled "Just or Unjust," which I used by giving students each two cards, having them read them to the class and tell us whether the statement is just or unjust. It led to lots of great discussion. Click the picture to get this freebie from her blog. It makes a great board display.
AND . . . one other note: I'm about to hit 200 followers on my blog! If you'd like to contribute to the giveaway that I am planning please let me know. I will be using Rafflecopter and will require following your blog and FB page for entries; I plan to have a few days (maybe a whole week) of daily prizes.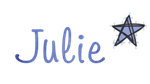 0
The idea for this activity came to me right after Christmas, when I realized I had two of these in my cupboard:
My first thought was "how on earth will I keep from eating these!?!" My second thought was "fractions!" Our math coach is planning a math night in January and we had a conversation about using these for various math activities. In my mind I saw . . .
The little bags came from the craft department at Walmart. I wanted something that would display the candy without students actually touching them. Of course, this idea can easily be adapted to almost any objects that will represent the fractions. I made bags for the fractions with the denominators 2, 3, 4, 5, 6, 7, and 8.
I then created recording pages for students to represent the fractions by coloring in the circles. We made a poster board size chart to glue the individual boxes to under the fraction labels (sorry, I should have taken a picture!). You can get a copy of my recording pages by clicking the picture below.
I'd love to hear how you adapt this for your class! Enjoy.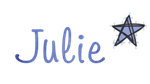 4
Back to school tomorrow, and diving right in to our second chapter on fractions. We spent the last couple weeks before vacation learning fraction vocabulary and identifying fractional parts. I know we will need to review, so I've been working on this fraction matching activity to roll out tomorrow. It covers third grade fractions and is part of a larger set I am working on that will have more denominators and will add fractions greater than one. With this game, they will match the fractions to models. After assessing right before the break it was clear that the majority of my students need more practice with this so this one goes right into a math station tomorrow!
You can download this free game at my TpT store by clicking on the picture. Please leave me a comment about how it works with your class, and what you'd like to see in the larger product. Enjoy!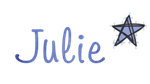 2
My little blog is getting very close to 200 followers! I'm definitely going to start planning my celebration, so watch for that at some point this month. I'm thinking some giveaways, so if you'd like to join in let me know.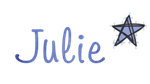 3
Amazingly, it's already the Friday before we go back to school! I know from my blogstalking that many of you are already back; we had a full two weeks off so Monday is the big day. I've been trying to get all my ducks in a row; lesson plans for all of January are done, sub plan for next Thursday is done, and some brand new math station activities are printed, laminated and prepared. Here is what my dining room table was looking like!
Thank goodness for my personal laminator! Definitely the best school supply item I purchased last summer.
The end result looked like this --- ready to go!
I want to share with you some of what my students will be doing as we try to get back into our routines. All these items were free from bloggers I follow; if you are not familiar with their blogs please check them out - you won't be sorry.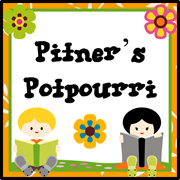 I probably use more items created by Mary at Pitner's Potpourri than any other site -- I LOVE her materials. Next week the kids will be using these activities (click the pictures to go the blog post):
This making change activity will be great practice for "counting up."
One for multiplication, one for division!
My own latest creation to practice matching fractions with their representation.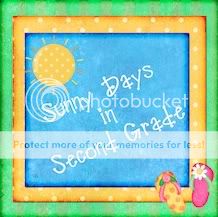 Denise at Sunny Days in Second Grade does the greatest Bump games! My students absolutely love them, and don't even seem to notice that they are practicing the same skills with different themed game boards! For January we will be using this one:
These activities will get us off to a great start next week, then I'll be adding in some other new ones that I am working on plus new discoveries out in blogland. How do you ease back in after a long vacation?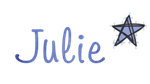 0
Thursday, January 3, 2013
We will be heading back to school on Monday, January 7th. It has been a great vacation, but my next couple days I'll be trying to get everything ready for next week. After two weeks, I know we will have to spend time re-establishing our routines. We also need to hit the ground running in math class! We will be starting our work on multiplication facts, with the goal being to master facts up to the 10's by the end of the school year. We also begin our math skills review as we countdown to state testing in April. That involves weekly pre- and post- testing on the 3rd grade math skills. I've been printing and laminating today, and have a pile of stuff to cut while watching some TV tonight :) I plan to share some of what I have planned in another post. Meanwhile, I want to share a little freebie I just put together.
I want to hand out these Happy New Year homework passes on Monday as a welcome back gift. Feel free to use them in your room, too -- just click the picture to download a copy.
Happy New Year!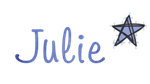 0
I'm actually linking up my January Currently on the first day of the month -- I believe that's a first for me!
1. I enjoyed watching Numbers when it was on, and now I'm completely hooked on watching it on Netflix from the beginning.
2. It was tough to have four weeks of school between Thanksgiving and Christmas -- for students and teachers alike -- but it has been a wonderful vacation so far!
3. We started studying fractions in December and still have another chapter to work through in January. I'm working on some activities that I hope my kiddos will love practicing with. They had such a good time with the holiday themed stations I used in math class through December, so I'm using winter as my theme for some brand new activities. (And I'll be sharing in future blog posts)
4. I got a new sewing machine for Christmas and have been working on some small quilting projects over my vacation. I'm starting a new block of the month project and need some fabric to complete the January project. I'd love to have it done before school starts!
5. I get to spend next Thursday at an all day math workshop with Juli Dixon. I'm so looking forward to it, but you all know what a pain it is to have to do the sub plans! I have a stranger coming in, so I have to write those really detailed ones, too.
6. In 2013 I want to stretch myself; stretch my faith, stretch myself professionally, stretch my blogging. It won't always be comfortable, but I know it will be good for me!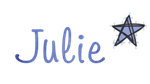 4
I'm linking up with Jen at The Teacher's Cauldron today! We are to share one personal and one blogging resolution (you know how sharing helps keep you accountable!).
1. So, a personal resolution (I prefer the word goal!). In 2013 my husband and I will complete a financial journey that started a few years ago when we discovered Dave Ramsey. Our home will be paid for! It has been our only debt for quite awhile now, and I am so excited to have it gone. Hopefully the final payment will be made by October. As we sat down a few days ago to talk about our January budget, we looked at where we could cut back a bit --- not knowing our income due to new taxes was a motivator! One place I wanted to do better on was our food budget. As empty-nesters I don't cook that much anymore. My goal for 2013 is to get back to planning and preparing meals so that we can keep costs down (my husband would eat out every meal if it was practical).
2. My blogging goal for 2013 (one of many) is to begin using a planning notebook so that I can write and schedule blog posts ahead. When the 2013 school year begins, I hope to be much more organized with my blogging than I was in August 2012 with this brand new endeavor. I've already printed out pages for January and jotted down ideas, using
this great printable from Living Locurto.
Your turn!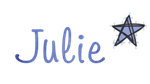 1