Gift bags are ready for my students at the end of Polar Express day on Friday. Just a few small items, mostly from the dollar store, and I know they will be excited!
We made these gingerbread cookie glyphs during math class this week. The next day I gave everyone a glyph made by a classmate and they wrote about the data. This was our first time to make a glyph to display data and they had so much fun. I think the writing part turned out to be their favorite!
We had four birthdays this month. Usually we have our classroom celebration on the last Friday of the month, but switched to Thursday because of our party today. The birthday kids always get cupcakes and they rave about the frosting :) I follow the advice of
The Cake Doctor
-- you can use a mix for the cake, but frosting needs to be homemade!
We got to watch our school production of "Yes, Virginia, There is a Santa Claus." It was a wonderful musical done by our music teacher and the chorus. As we left the cafeteria after the play, several of my students told me it made them cry -- I have to admit to blinking a bit myself!
And finally, Merry Christmas to all of you. I'm having my second eye surgery on Christmas Eve, so may not be able to post much next week. Enjoy the season with family and friends and forget about the school work for awhile :)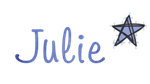 4
On Friday my partner and I will celebrate Polar Express Day. Our students can wear pajamas to school that day. I have baked 9 dozen sugar cookies for them to decorate - we ask families to send in frosting and sprinkles. I bring my big crock pot and we get 2 gallon jugs of chocolate milk so we can have cocoa with whipped cream.
Christmas plates and cups from the Dollar Tree make the table look festive. In the afternoon we watch the movie, and pause during the train scene to pass out the cookies and cocoa. At the end, we give each student a bell.
We are adding something new this year - our literacy coach wants to join the fun ( I think she mostly wants to wear her pajamas!) - so she volunteered herself and the math coach to do a special activity with the kids that morning. Of course we jumped at it!
During this week I will be giving out golden tickets as a behavior incentive. I made a new version this year and will print them on yellow paper. You can download a copy for yourself if you'd like to use them. Just
click here
.
0
Each year one of our Kinder teachers collects cards for a nearby senior community. My students created these this week.
Saturday was our community Christmas parade. The grand finale is always Santa. For those of you who had snow days this past week -- it was about 80 degrees here in Central Florida!
On Tuesday I had a cataract removed from my left eye. I went back to school on Thursday; it was a tough day. Now I'm really looking forward to getting the other eye done on Christmas Eve! I'm having a difficult time seeing the computer screen right now, so it's going to put a crimp in my blogging for a bit.
(click for directions)
These cute little mice are are going in my goodie bags for my students on the last day of school before our vacation. I used to make these every year but hadn't done them the last few years. I think my kiddos will love them!
I love this video! I watch it every year with my students. This year it was so funny when they realized that my tree is a Charlie Brown tree -- they had not made the connection until they saw the show!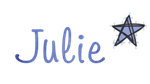 1
Tuesday, December 10, 2013
An online cookie swap -- what a great idea! I'm joining with
The Reading Tutor/OG
for this linky party.
I've been making these cookies for Christmas for about 15 years. The first time I made them they became my youngest son's favorites. At age 30 he still expects them every year -- he noticed this week that I had bought the mini kisses, and can hardly wait for them to be baked.
I originally found the recipe in a magazine advertisement for Hershey cocoa. It is still available at the Hershey Kitchens website. It is a variation of those famous peanut blossoms, but better 'cause it's chocolate!
You can download the recipe by clicking the card. Be sure to go over to the linky party and check out some other delicious cookie recipes too!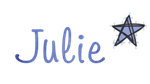 1
Time for the monthly Monday Made - It with Tara at 4th Grade Frolics.
Each Tuesday my quilt guild has a "sit and sew," and I try to go after school whenever possible. I don't have a lot of free time during the school year, so this helps me get a little bit of quilting done each week. I put together this wall hanging one week and quilted it this past week.
I used to make these little mice every year for my students but have not made any the last few years. When I was getting out Christmas decorations this year I came across my pattern and decided that I should bring back the tradition. I have 18 ready to go into gift bags.
My teaching partner and I celebrate Polar Express day on the last day of school before Christmas (this year it's the 20th). Cookie decorating is one of our activities -- our students have a blast each year frosting and using all sorts of sprinkles! During the movie they enjoy their cookies with hot chocolate. Last year I was blessed to have a parent volunteer to make all the cookies; this year my granddaughter is helping me. We baked 4 dozen this weekend and froze them.
.
I completed, printed, and laminated activities for my three days out of the classroom this week. I spent a long time on this project and I'm hoping they work great for my subs!
Can't wait to see what everyone has been working on over the last month!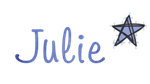 3
A great AIMS activity called Cups 'n' Stuff provided my students with a fun hands-on experience learning about mass and volume.
Totally an elementary teacher thing! I wear a different Christmas outfit each day in December. It took my kiddos three days to realize it! On the fourth day my girls were walking in saying "what did she wear today?! oooo . . . Christmas trees!"
My newest quilting project -- a new addition to my Christmas decor!
My newest project -- math sub activities for December and January. I'll miss 3 days of school next week, so these are being put to good use right away.
The 12 Days of Christmas -- a fun activity we are doing. I draw a name each day and that student gets a small gift to open. These are gifts I'll be wrapping up for next week.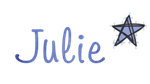 1