I hope everyone had a great Thanksgiving! Personally, I have loved taking a break from school! I tried not to spend too much time working on school - related projects, but I did get my lesson plans done for the next 4 weeks AND created a new product for my TpT and TN stores.
A few weeks ago one of my kiddos asked when we would get to the money unit in math class; I had to tell him that we won't. While we don't teach money in third, our students are expected to be able to use money in math problems. The only practice they get in our curriculum is a few problems in our spiral review, so I decided to make sure we get some practice at our math work stations.
I know a lot of time and energy the next few weeks will be spent thinking about Christmas - especially potential gifts - so I created a little Black Friday activity to practice adding money.
Click on the picture to go to my TpT store. Don't forget about the big sale on Monday and Tuesday!
The Teacher's Notebook sale is already underway. Click
here
for TN.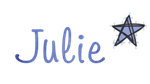 2