Do you celebrate birthdays in your classroom? At my school the birthday kids get to go on TV during announcements and have their special day announced, which they love. Sometimes parents will send in a treat for the class and students will share it at lunch.
With the economic difficulties most of my families deal with (my students all have free or reduced lunch) there are not so many birthday treats at school. A couple years ago I decided to do something to make birthdays special for my students, and the Birthday in a Bag was born!
Now we celebrate on the last Friday of each month for anyone who has had a birthday during the month. I bring in a cake or cupcakes, we sing and enjoy a little celebration. The bag makes it seem really special for the kids.
Pretty much everything is from the Dollar Store. We have a centerpiece,
some birthday hats,
a small bag with a few items from the prize box (the birthday kid chooses an item),
some festive plates,
and voila!
I even made a cake plate from a candle holder and a plastic plate (both from the Dollar Tree)
And one more thing -- the birthday boys and girls get a card from me that includes a homework pass, good for one "no homework" night! Here's a free one to download (click the picture).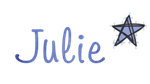 5