Wednesday, December 26, 2012
This year with having to go to school the week before Christmas we are able to cover our first chapter of fraction work prior to our vacation. My math workstations for the three weeks of December are filled with wonderful holiday-themed activities to practice the four operations, money, place value and time. I won't be pulling out the fraction activities until January, but still need some hands-on practice now. I decided to put together this little activity for partner work and tried it out with one of my classes this week. As luck would have it, my principal walked in for my informal observation that morning! Our district uses Marzano; informal observations are NOT on our chosen element but on any other elements observed. My kids rocked during this lesson! She evaluated me on 4 elements, and everything to look for was seen. Don't you just love it when a plan comes together?!
I divided the class into groups of two and gave each pair a baggie with a problem card and some construction paper cookies. They were instructed to discuss possible solutions with their partner (at least two different ways to divide the cookies equally), then choose one and cut the cookies to go in each box on their paper. I moved around the room, discussing their solutions and approving their choice before they glued their cookies into the boxes. Here are a few samples of their work:
The kids were completely engaged in this activity, and there was great math conversation going on between the partners. I'd love for you to download the activity and try it out. Please let me know how it works for you.
click the picture to download from my TpT store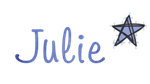 1
Yes, still working with place value! My 3rd grade intervention group needs constant work with "numbers and operations" skills, and my own class needs review. For fun, I have tried to fill up my math stations for the next three weeks with holiday themed activities, so I decided we need a seasonal place value activity. If you have used my Place Value at the Beach pack you will recognize this -- I pulled out just the third grade section, changed the pictures, and have it ready to go.
Just click the picture to download, and enjoy!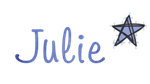 4