Do you use glyphs in your classroom? My students have enjoyed them in the past few weeks, as they have learned how to use a glyph to display data about themselves. I want to share a couple of my favorite resources for glyphs.
Both books are from Scholastic, and include everything you need for your students to create a glyph. I do one with the whole group first -- this year we did and autumn tree picture together -- by displaying the legend on my document camera and answering the questions one by one. After that, I put subsequent glyphs into my math work stations. Over the past couple weeks my students have been making a scarecrow. They love having a hands-on activity like this, and I've heard a lot of great discussion as they answer the questions on the legend sheet. I've noticed them asking each other if they don't understand something, rather than immediately running to me -- a huge step for them!
Here in Florida third grade includes high-stakes testing, and it seems like there is no time for fun, seasonal activities. I love doing glyphs because they provide that for my students while giving them practice displaying data -- one of our benchmarks!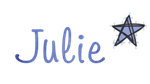 0