Another Monday Made-it! Thanks Tara for the encouragement to get so much done this summer. I know a lot of my projects would have just stayed on the to-do list without this motivation.
A quick home project first. I just finished a quilting project, and I'm loving it so much I think I'll be making several more of these tote bags between now and Christmas. The great thing is can be made to any size, so my next project may be a school tote.
For school, I finally decided on a container for my Smarties, so had to make a quick label. I don't give these out very often -- they are reserved for some exceptional thinking on the part of students. Part of the fun is that they never know when I may declare, "You are a 3rd grade smartie" and toss them a roll from my jar!
One more week until my pre-planning week begins; two weeks to students! And I just realized that I have not made my corner bookmarks yet! Thank goodness for Monday Made-It, which had me thinking about what I still needed to work on. I've been handing out these bookmarks on the first day of school for the last 2 - 3 years. Each year I seem to find a slightly different tutorial, and this is no exception. I've made them before with front and back triangles but I like this square-back version this year. These are so easy to make and you can embellish them however you wish. I'm using solid colored scrapbook paper this year and will be adding cute wild animal stickers that I bought to go with my classroom theme. So, for a quick tutorial:
1. Start with a 5" x 5" square of scrapbook paper.
2. Draw horizontal and vertical lines to divide into 4 2.5" boxes.
3. Draw diagonal lines as shown and cut away the scribbled parts.
4. The part that is left is your template.
5. To make the bookmarks, fold the flaps onto the square and glue the top one down.
6. Just add any embellishment you want and it's ready to be used.
On the first day of school when I talk about using the classroom library I give these out to all my students as an encouragement to use bookmarks to mark their spot. They write their names on the back, because they of course get left here and there :) Many of my students still have these at the end of the year - they are really sturdy.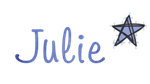 Join my Linky Party!