I completed my newest math literature project and decided to make it available as a freebie. Money is one of those concepts that is not covered at all in my 3rd grade math curriculum / state standards. However, it is considered "fair game" for the state test since it was taught in primary grades.
One way I like to get in some practice with money is by using the book "Pigs Will Be Pigs" by Amy Axelrod.
This is a cute book about a pig family who wants to go out to eat and their search of their house to find enough money! As they collect the money students have opportunity to total it up. One of my favorite things about the book is that totals are not given in the story, so students actually have to work out the problems. When the family arrives at the restaurant we see the menu and have to figure out if they can afford the special. The menu can also be used for additional problems that you may wish to pose.
My packet includes a booklet to put together for recording the money the pigs find and paper models of all the money in the story for those who don't have money manipulatives at hand. There is also an answer key for the booklet. You can download Math and Money at my TpT or TN store or by clicking the picture above. Enjoy!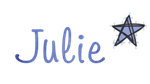 Join the Party!