Another opportunity to talk books with Amanda at The Teaching Thief. This week I want to share "President of the Whole Fifth Grade" by Sherri Winston.
Do you ever look at a book in your "to be read" pile and think, "Oh, that one isn't going to be very good?" For some reason that was my idea about this book. In fact, I left it until the very end as I was reading through this year's award winners. I honestly thought that I was going to find the main character, Brianna, annoying (yeah, there's a reason I don't teach fifth grade)!
When I finally started the book I fell in love both with Brianna and the story and just sat and read right through the entire book in one sitting. (Insert your best "don't judge a book . . .")
Brianna bakes cupcakes. That simple statement doesn't really explain her; Brianna
creates
cupcakes. Think cooking show kind of creating cupcakes. In fact, Brianna's hero is celebrity chef Miss Delicious. Miss Delicious graduated from Brianna's school and in a speech there she credited her success to being the president of the fifth grade. Brianna plans to have a cupcake-baking empire in the future, so she decides that becoming the president of the fifth grade is the key to her dream!
Brianna and her friends plan all summer for her campaign for the presidency only to have a new student, Jasmine, declare her candidacy also. Suddenly what seemed like a slam-dunk becomes a hard fought contest. This book would be a perfect fall read-aloud leading up to the presidential election! It becomes a story of how far someone might go to win. Will a person stoop to underhanded tricks to get votes?
There is a lot of American history in the book, and there are recipes! I enjoy those books with recipes, like Diane Mott Davidson's series, so this was lots of fun. In fact, I decided that if I read this book to my kids I will have to make and bring in one of the recipes from the book for us to sample.
I also created one of my read-aloud booklets, once I found out how good the book is :) You can get it
here
.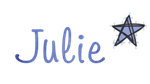 Join the Party!