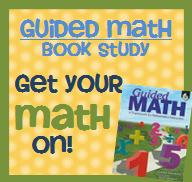 Our hosts for chapter 9 are: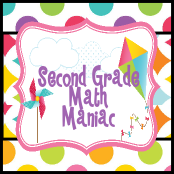 Hard to believe, but we have come to the end of this fantastic resource. I love this final paragraph:
Teachers considering the Guided Math framework should reflect on how they can adapt and use it to inspire a love of learning in their students, promote their students' deep conceptual understanding of the mathematical standards, and establish a vibrant learning community within their classes. It takes devoted teachers to individualize the framework and turn it into the mainstay of their mathematics instruction. (p 250)
Author Laney Sammons includes a list of "shoulds" for students learning mathematics. I highlighted certain words:
exploring

try out

identify

feel the satisfaction

receive specific feedback

participate

expand

recognize

make mathematical connections
Do our students think of math as something where they need to come up with the "right" answer? How do we move them toward thinking mathematically? I know I want to "slow down (and) teach more deeply" as Sammons states.
I'm hoping that some of us in this book study will continue to blog about our implementation of Guided Math as the new year begins. Even if you are the only one at your school trying this we can continue to be a professional learning community online.
Reflection: How will you begin to implement the Guided Math framework in your classroom?
Yesterday I wrote about my plan for daily math warm-ups. You can read that post here. I've been working on my lesson plans for the first math unit I teach, changing to mini-lessons for my whole group instruction. I've been giving a lot of thought to how I will organize my math work stations and small group instruction. I know this is going to be a work in progress, but my hope is to make some significant changes that will help my students this year see themselves as mathematicians who are capable of being successful in their mathematical work.
So what are you going to do? Please comment!